Professional Essay Editing and Proofreading
Polished Paper provides affordable on-demand English essay editing and proofreading services for students of all language levels. We offer an array of turnaround times and prices to meet any timeline and/or budget. Whether a 120-page master's thesis, a 1-page response essay, or anything in-between, our professional essay editors are standing by to make your good paper great.
We know that writing any essay can be nerve racking and exhausting. Having been buried in the topic for so long, it can become difficult to see the forest for the trees. Indeed, finding the energy to meticulously parse grammar to ensure perfection is certainly a challenge. At this point, many students cry out in frustration, "Edit my essay!" or "Proofread my essay!" And that's where we come in. We perform a number of services, including offering students an essay editor ONLINE. Twenty-four hours a day, seven days a week, including holidays, we have an essay editor for you.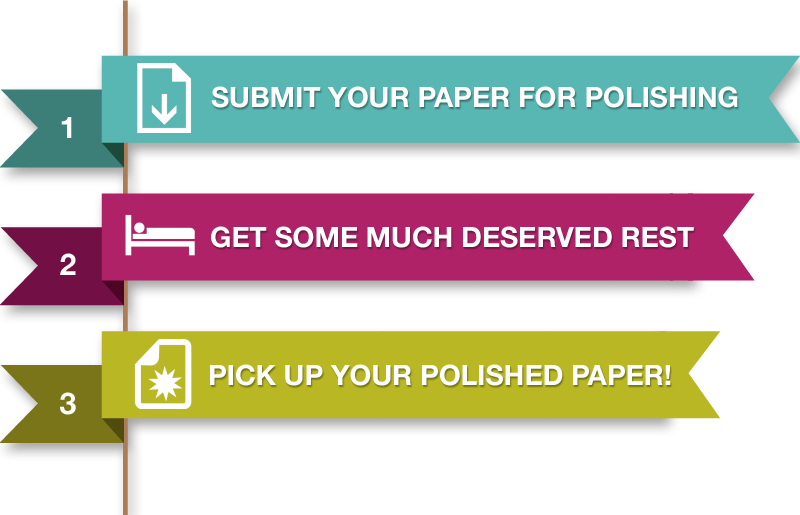 We examine your essay as though it were an amoeba under a microscope, only instead of beginning at the lowest magnification and increasing our focus, we begin with the teeny tiny details and work our way back, until we view the essay as a whole.
We begin with the highest magnification, searching for and fixing your grammar, spelling, and punctuation errors. More specifically, our essay editors make sure each sentence is:
Complete
Understandable
Grammatically correct
Correctly punctuated
In the active voice
Concise
In the next step in the essay-review process, we look at the medium-level details, asking the following:
DOES IT CONTAIN VARIED SENTENCE TYPES?
DOES IT CONTAIN EXACT, VIVID LANGUAGE?
IS IT CORRECTLY FORMATTED (APA, MLA, CHICAGO/TURABIAN, CSE)?
IS IT CONSISTENT?
IS THE LANGUAGE APPROPRIATE TO THE AUDIENCE?
ARE QUOTATIONS INTRODUCED AND FORMATTED CORRECTLY?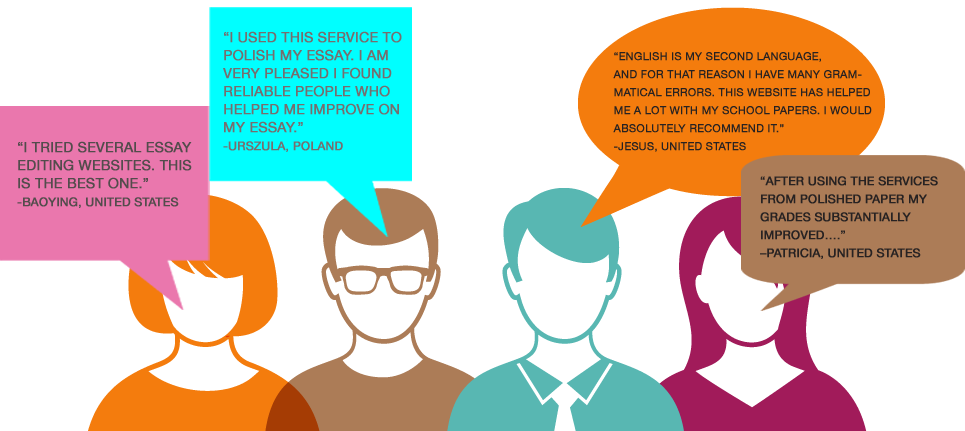 After offering the above online essay editing services, we zoom all the way out to obtain a holistic view, or a sense of the big picture, asking the following questions:
DOES IT CONTAIN A THESIS STATEMENT? TOPIC SENTENCES?
DOES IT PRESENT A LOGICAL, EASY-TO-UNDERSTAND ARGUMENT?
ARE ALL PARTS OF THE ESSAY RELEVANT?
IS IT ORGANIZED TO THE GREATEST EFFECT?
IS THE TOPIC WELL DEVELOPED?
ARE THE REFERENCES DRAWN FROM APPROPRIATE SOURCES?
We perform all those essay editing services and more. In fact, we offer many academic editing services, tailored to the context: admissions essay editing, creative writing editing, dissertation editing, ESL essay editing, and MBA essay editing, among others.
The blank page is daunting enough without also needing to proofread, revise, and gauge your handling of a given topic. Simply put all your thoughts on paper. We'll do the rest!